Scarefest, Alton Towers from Peebles, Galashiels and Hawick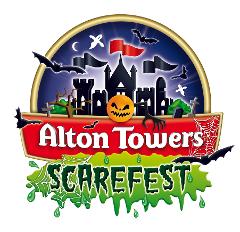 Scarefest at Alton Towers is a celebration of all things Halloween that takes place on certain dates throughout October. Offering the rare opportunity to enjoy the rides in darkness due to late opening until 9pm, Scarefest is a must for thrillseekers and lovers of Halloween.


Our day trip lets you travel in comfort by coach to and from Alton Towers and includes a day pass in to the park where you can spend up to 8 hours enjoying the rides and scary goings-on. Thrill rides include the dark and mysterious TH13TEEN which is the world's first vertical freefall drop rollercoaster as well as The Wicker Man where you can climb on board a classic wooden coaster that features cutting edge special effects for the very first time.

Leaving Eastgate Peebles at 6.15am, Stirling Street, Galashiels at 6.55am and Mart Street, Hawick at 7.30am, you will arrive at Alton Towers at around 1pm and be presented with your day pass which gives you entry and free use of more than 50 rides throughout the park. You will then be free to enjoy Scarefest for nearly eight hours before rejoining your coach at 8.45pm, with the coach departing at 9pm back to your departure point between 2.30am and 3am.
Book in two easy steps
Use the calendar below to select your preferred date. Clicking "Confirm Availability" will take to you our dedicated booking site. We look forward to seeing you soon!